Case Study
Joining forces for safety and success in construction
April 20, 2023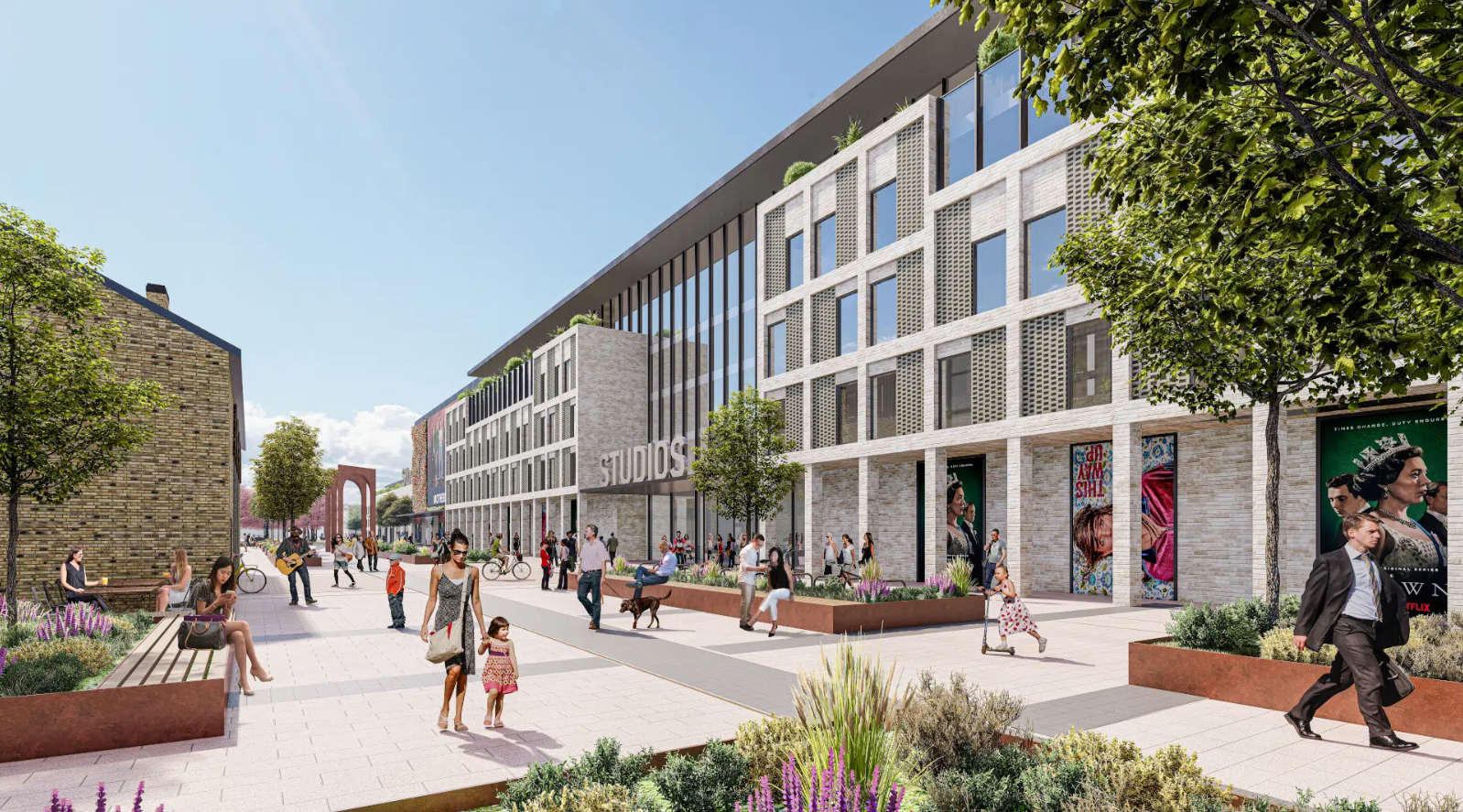 Joining forces for safety and success in construction
Harwood is proud to highlight our long-standing partnership with Quinn Estates. This family-owned property developer has a rich history of building homes and communities that enrich the lives of occupants and employees.
Our relationship with Quinn Estates has been one of mutual respect, collaboration, and a shared passion for delivering exceptional outcomes. We are excited about continuing our work with them in the future.
Quinn Estates is a leading independent developer in East Kent that was established in 2004 and specialises in residential, commercial, and mixed-use projects.
They are committed to sustainability, environmental protection, education, local employment, and green infrastructure and always strive to meet or exceed industry standards for energy efficiency, comfort, and land use potential.
Collaborative: Our joint ventures
The project at Herne Bay Sports Pavilion in Kent was a game-changing community sports project for the north Kent coast. The brief was to redevelop the redundant 19th-century golf club site at Herne Bay on Kent's north coast, with the aim of providing a mixed-use venue with state-of-the-art sports facilities at its heart.
Harwood was invited to provide building control services for the £10 million project, which went on to be recognised at the 2020 Property Awards, with Quinn Estates and their CEO Mark Quinn being awarded the prestigious Property Week/Irvine Sellar Award.
We also collaborated with Quinn Estates on the Albert Road project in Deal, Kent. This exciting project involved the development of a mixed-use community in the heart of Deal, featuring a range of homes, including apartments, townhouses, and family properties.
Both our firms have a shared commitment to delivering high-quality developments, and this was no exception. We worked together to ensure that the resulting complex was attractive and sustainable and met all necessary building regulations.
Harwood's expertise in helping clients navigate building regulations was invaluable when it came to providing guidance on the various aspects of construction. With Harwood's help, Quinn Estates was steered through the complex regulations and legislation involved in delivering a property development of this scale.
Quinn Estates also chose to work with us on the Newtown Project in Ashford, Kent. This four-year project aims to realise a new hub for TV, film production, and related industries, not to mention several hundred residential units.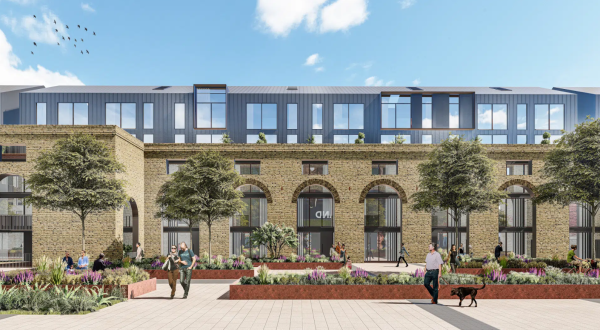 Ashford Borough Council received £14.7 million from the UK Government's Levelling Up Fund to support the project, which will regenerate a 4.8-hectare brownfield site in the heart of Ashford town into a dynamic film studio with commercial and residential development.
We were brought on board by Quinn Estates in the early stages of the Newtown project and included in initial discussions with Kent Fire and Rescue Service (KFRS). As a result of the early collaboration, we were able to contribute and flag up any risks through regular meetings and communication as Stage 3 progressed.
Martin Reavey, Harwood Building Control Manager, explains more: "In the absence of national standard guidance for EV charging points in covered car parking, we worked alongside the current published fire brigade and insurer standards to provide guidance on the fire strategy at Newtown.
"To mitigate potential risk, a Qualitative Design Review (QDR) was submitted ahead of the planned Computational Fluid Dynamics (CFD) modelling which we were able to comment on and return to the design team, recommending measures that included enhanced sprinkler systems and localised detection, mechanical smoke extraction, and increased spacings between cars.
"It's vital to have the correct strategies in place to mitigate or maintain the risk of fire hazard and the spread of smoke and heat. We were pleased to be able to provide Quinn Estates with guidance in this area."
Why Harwood?
Andy Miles, Project Director at Quinn Estates, explains why he enjoys working with us:
"Harwood provides expert building control guidance in many essential areas, including the relatively new issue of safety for electric vehicle (EV) charging.
"They are very knowledgeable about the new Approved Document S of the Building Regulations and on the Newtown project were able to advise on the fire safety aspect of EV charging within enclosed car parks. Harwood helped us engage with the fire service to ensure that the EV charging points were installed in a safe and secure manner.
"Harwood have demonstrated their extensive knowledge and expertise throughout the various projects we've worked on together. The knowledge and guidance we've received from Harwood has cut projects' bureaucracy, saved us on build time, and proved cost-effective, too.
"We've always found Harwood to be proactive and approachable, with a deep understanding of our objectives. They're always available on the phone and willing to go above and beyond in providing building control advice. Having Harwood on board from the start of a project means that any issues can be rectified at the earliest opportunity.
"We would absolutely recommend Harwood and look forward to continuing our successful partnership."
Looking confidently to the future
Our mutual respect and shared passion for delivering exceptional outcomes have created a successful partnership with Quinn Estates, and we look forward to many more years of collaboration and success.
At Harwood, we partner with our clients to offer bespoke guidance on building regulations, safety, and overall building control. For proactive, expert advice on your building control requirements, contact Harwood today.