The Harwood way
With many years' combined experience in local authority and private sector building control, HBCAI will provide clients with a wealth of knowledge, experience and expertise and take pride in our ability to deliver excellence and specifically tailored solutions.
Harwood leads through providing our clients with a wealth of knowledge, expertise and experience in all areas of construction and landscaping.
We grow through our ability to deliver excellence and specifically tailored solutions to meet our clients' needs.
Meet the Harwood team
Harwood has a dynamic effective senior leadership team with a diverse set of industry-related experiences and leadership strengths.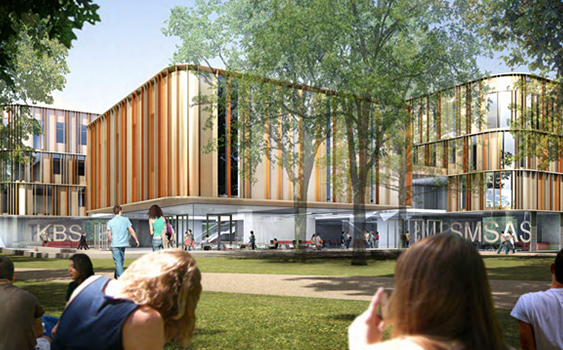 Harwood strives to be a market leader in the developments of tomorrow and the construction industry's service provider of choice.
David Woodward - Chief Executive
Our Services
At Harwood we understand that our clients expect and demand professional, rapid, proactive and efficient building control service and our service levels have been specifically tailored to exceed our clients expectations.
Quality Assurance BS EN ISO 9001
We Aim To Provide The Following Service Levels
Fee quotes issued within 24 hours

Initial Notices served within 24 hours following appointment

Response to emails within 24 hours

Building regulation assessment/feedback on plans, details and amendments within 10 days

National site inspection coverage with site inspections arranged within 24 hours

Immediate access to technical advice during office hours
Our SMART Objectives
We fully appreciate we operate in a very challenging and competitive market place. We strategically plan while focusing on our clients and competitors so we are fully aware of the market place we operate in. Identifying marginal advantages, which make the difference and allow us to stay further ahead of our rivals while gaining the competitive edge.
To challenge ourselves today, as a company and individually, so together we can be prepared for the opportunities of tomorrow

To build a proactive workforce with the knowledge, experience and expertise to service the buildings and landscapes of tomorrow

Exceed client's expectations by ensuring our service and performance meets their perceived needs better than our competitors

To continually review all aspects of our service and performance in the market place to ensure we maintain and expand our client base
Business Ethics
We will always conduct our business ethically and in a professional, fair and proper manner following the Construction Industry Council's 'Code of Conduct for Approved Inspectors' and The Association of Corporate Approved Inspectors 'Code of Practice for members'.
We will maintain our independence and professional integrity to enhance the reputation of the Building Control profession.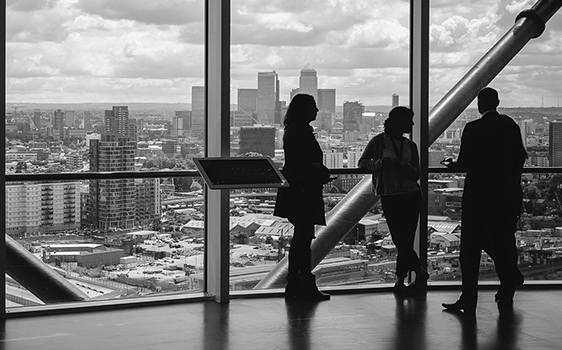 Our project commenced at the outbreak of the C19 virus and continued through the restrictions posing issues in itself. Harwood's were contactable at all times with the ability to respond to queries and questions. Site visits were maintained with what is now the norms for H&S distancing, allowing works to continue unhindered.

Nick Childs:

-

We were very pleased to work alongside Harwood Building Control at the Socialite: the team was able to expertly guide us through the regulatory challenges specific to a development of this type. Adam and the team at Harwood are incredibly knowledgeable, and together with their open, friendly approach, they made an essential contribution to the overall success of the project. We look forward to many more future projects together!"

Zaw Htut:

Director - Milestone Project Consultancy

Since appointing Harwood they have played a critical role in our development team, being forthcoming and pro-active in their advice and guidance. Throughout the development cycle, they've maintained a balance between upholding clear guidelines for our designers and contractors, whilst also applying a pragmatic approach on a case by case basis.

Stephen Oster:

- CERT Property

Pleasure working with Harwood at our 26 flat development in New Cross, keeping the contractors on their toes and ensuring the build meets and indeed exceeds the required building standards!

Kashyap Pindoria:

Director - Pluto Investment Management

I have been impressed by the approach Harwood have taken on the projects worked on so far. I have found Harwood to be very proactive and helpful offering sound advice throughout the build leading to a smooth hand over at the end.

David Wray:

Design Manager - Built Offsite

Paul Robinson has always proved to be helpful, intelligent and pragmatic and I would recommend him and Harwood to my colleagues.

Catherine Hennessy:

- Zaha Hadid Architects

Night and day compared to dealing direct with council. Fantastic improvement.

Peter Hamlyn:

- The Old Rectory

I have worked with Ben for a number of years and he always provides a diligent and professional service. Ben gives added value to TFT projects by understanding constraints and providing pragmatic solutions.

Bradley Plummer:

Darling Senior Building Surveyor - Tuffin Ferraby Taylor

Working closely with Harwood was very rewarding, reassuring and courteous. I look forward to working with them again.

Richard Scott:

- Surface Architects

We have worked with Harwood on many projects over the last few years and have always found the staff to be very pleasant and professional. The whole team from reception to the directors have fantastic customer service and we would not hesitate to recommend them.

Jemma Gransden:

- Gladwood Design Ltd

Honestly I wrote Very Satisfied to all the questions in the questionnaire. From the outset Harwood have been most professional. For all correspondence and on site stage inspections the process has been managed very well. My thanks to Tim Clemens in particular, as he has always been easy to contact, kept to arrangements, given sound advice and guidance to the inspection and build/sign off process. Having one focal person for the complete process has really been appreciated. I would not hesitate to recommend Harwood in the future.

Wardell Eastwood BSc (Hons), MA:

-

This is the first time for us doing our own build and using Harwood made things very easy, we had Darryl as our consultant and he always gave us any advice that we needed and always turned up on time when we needed a visit.  Would highly recommend their services.

Malcolm Sutton:

-

Despite being a small project, the level of service and communication was excellent. I would certainly recommend Harwoods.

Dennis Hodges:

-

As always an excellent quality of service from Harwood.

Gary King:

- Rosesite (Southern) Ltd

"We're delighted to have got the project to this point, and we couldn't have done it without the help and support from Harwood, it's been very much a collaborative process."

Keith Owen:

Director - OSG Architecture Ltd

I have used Harwood on multiple occasions and would not hesitate to recommend their services to others. Their approach to the works is always professional, staff knowledge is excellent and they provide appropriate guidance.

Jamey France:

- London & Kent Construction Ltd

Harwood's quality of service and Darryl's excellent approach to building control has helped my company almost immeasurably since we decided to make that leap of faith a couple of years back, so thanks again to all you guys for everything you do for us!!

Steve Renham:

Director - SAR Property Development

"Having worked with Harwood on previous projects, we knew what they would be able to bring to this project in terms of Building Control expertise, and we also knew the importance of engaging them as early as possible to ensure things ran smoothly. They have the experience and knowledge to problem solve effectively, and in this particular case, their management of fire safety gave all parties involved confidence in the final outcome. We look forward to working with them again in the future."

George Darling:

Surveyor - WW Martin

Excellent service, both from start to finish. Helpful information given on first inspection. Would recommend Harwood and use them on our projects.

Cheryll Wilson:

- Hogan PM Ltd

Reds10 and Harwood have a great working relationship. Both companies particularly value efficiency and clear communication, which is apparent in our work together. It's been a pleasure having Harwood onboard for our work on the NetCAP scheme.'

Tom Hook:

Senior Project Manager - REDS10

I would love to work with Harwood on future projects and I will recommend your services for any project regardless how big or small. Many thanks to Vic Datlen, he's been a great help and the professional services provided could not have been any better.

Cris:

- Ser Contractor

Darwin Group have worked with Harwood Building Control for over 10 years and they always provide a great service, from concept design all the way through to handover. The team are very helpful in reviewing complex building projects, using their knowledge of modern methods of construction and building regulations, which enables them to provide proactive solutions where needed.

Thomas Morgan:

Design Director - Darwin Group

Vic is professional, polite and an amiable person to work with.
His knowledge is testament to his experience and this makes for a good working relationship.

Paul Tatham:

- Tatham Construction

Would highly recommend Harwoods services

David Chilvers:

- Jenner Contractors Ltd

Seamless process with all questions answered quickly and helpfully. Thank you for taking the pain out of the process!

Kathryn Reilly:

-